Government IT Project Success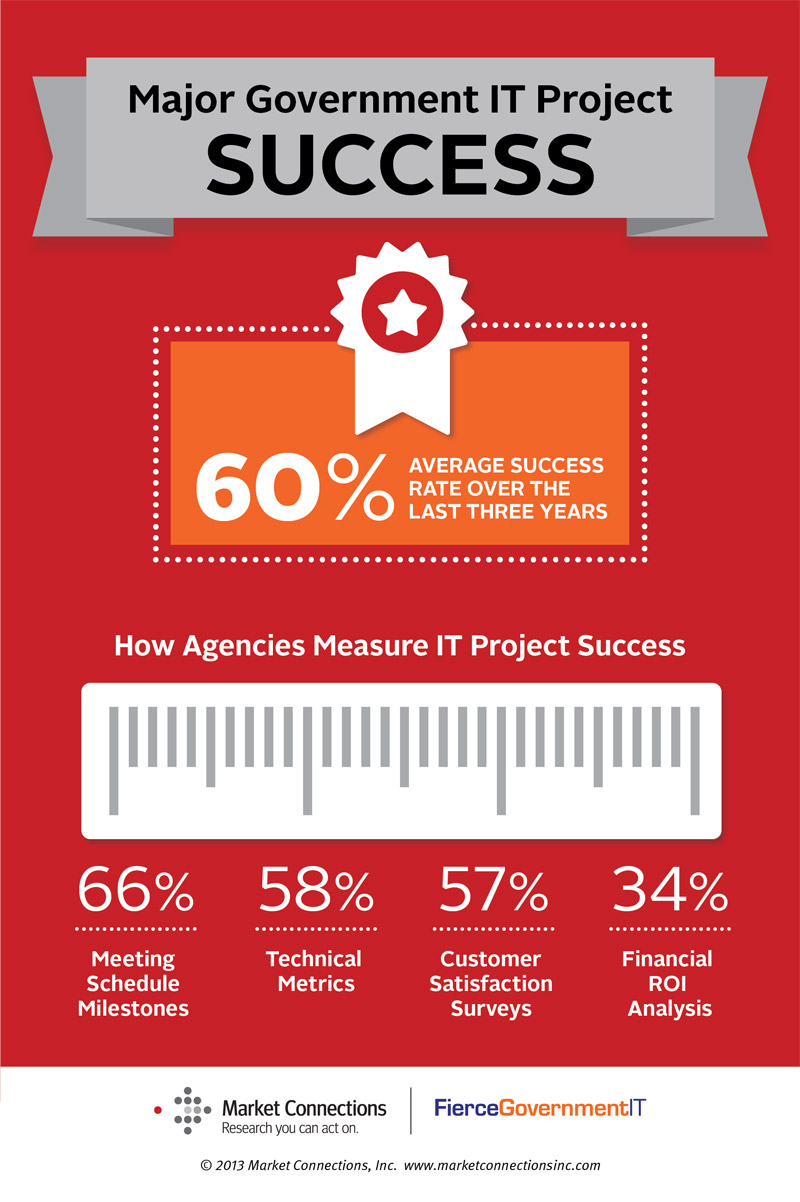 CLICK ON ICON TO SEE PROJECT COMPONENT
Federal IT professionals cite an average IT project success rate of 60% over the last three years. However, modular development adopters report higher success rates, and 64 percent of respondents agree that modular development improves IT outcomes.
These are some of the findings of a Market Connections-FierceGovernmentIT PulsePoll™, which asked federal IT professionals about their perceptions of IT success and use of modular and Agile software development.
Read Market Connections' analysis on our FedPulse™ industry blog.
Read the full FierceGovernmentIT Report.
The survey asked federal IT managers about their agencies' adoption of modular approaches to major systems in light of the OMB reform plan and guidance, which encourages agencies to shift away from "the bloated, multi-year projects so common in the past to a more nimble approach."
Respondents to the PulsePoll™ say they are already seeing improved outcomes through modular development. Agencies that have fully adopted a modular approach cite a 71% success rate on IT projects and those that use modular for some major IT projects reported a 62% success rate, compared with those who have not adopted modular, who reported a 51% success rate.
Measurement throughout the lifecycle of a project is inherent in the modular approach, and the PulsePoll™ shows some adoption of formal measures of success.
Fill out the form below to download the infographics.
Government IT Project Success

YOU WILL LEARN:
The top five obstacles to IT project success
To what extent modular development is seen as improving IT outcomes
How the use of modular development influences adoption of Agile software development.