Software Defined Storage:
Using Software to Increase IT Agility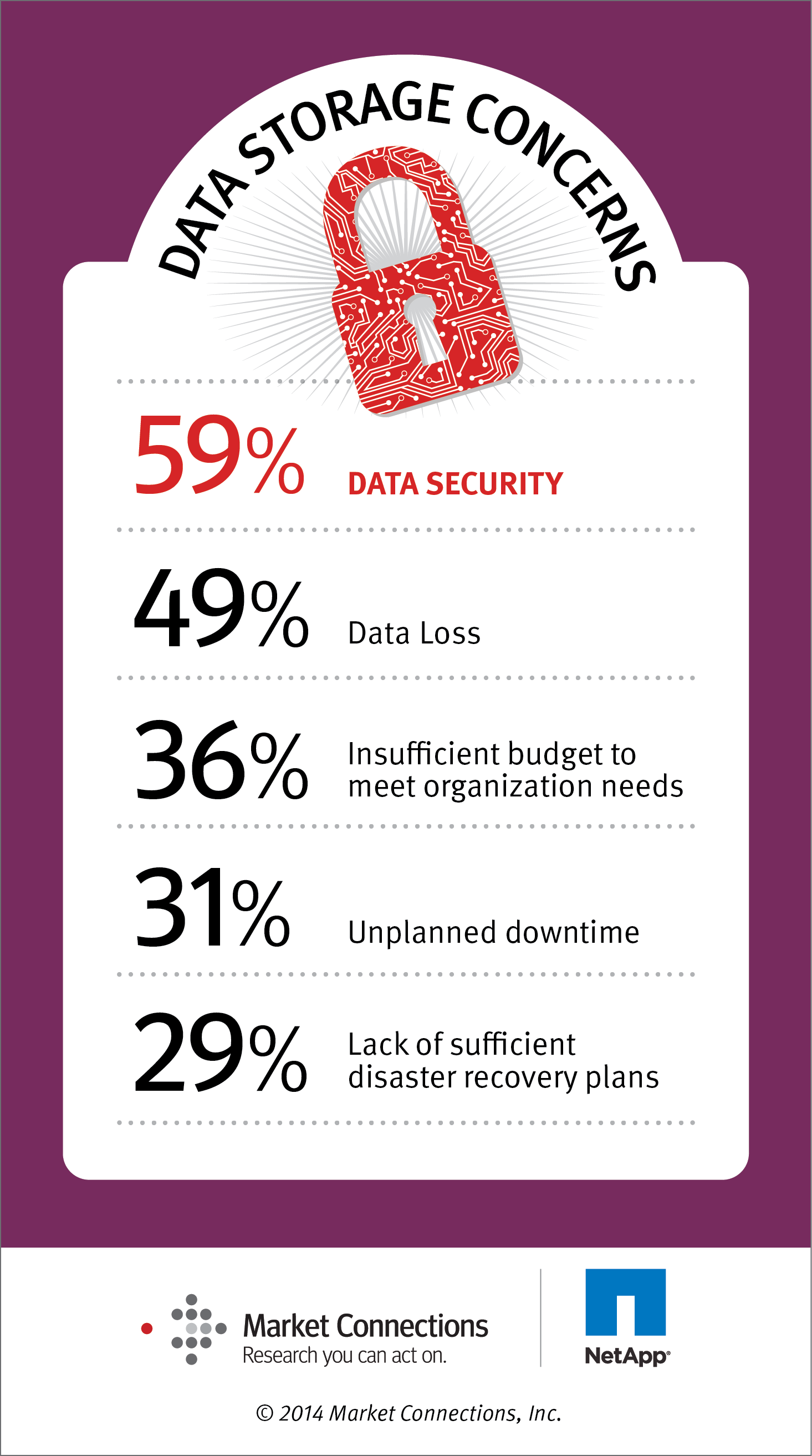 CLICK ON ICON TO SEE PROJECT COMPONENT
Information technology systems have made the workforce more productive, but they can also bring an organization's operations to a halt—impacting revenue, productivity and critical services.
Software Defined Storage (SDS) removes the need for scheduled downtime and significantly minimizes the impact of unplanned downtime.
NetApp commissioned a Market Connections research study to better understand the effects of system downtime on government agencies and systems integrators. The study revealed the top-of-mind data storage concerns among both government agencies and systems integrators, and to what extent SDS can meet the needs of the federal market.
Fill out the form below to download the infographics.
Software Defined Storage:
Using Software to Increase IT Agility
YOU WILL LEARN:
How much planned and unplanned system downtime agencies encounter
The top impacts of system downtime to an organization
Top perceived benefits of Software Defined Storage (SDS)