NetApp

Projects
CLICK ON ICON TO SEE PROJECT COMPONENT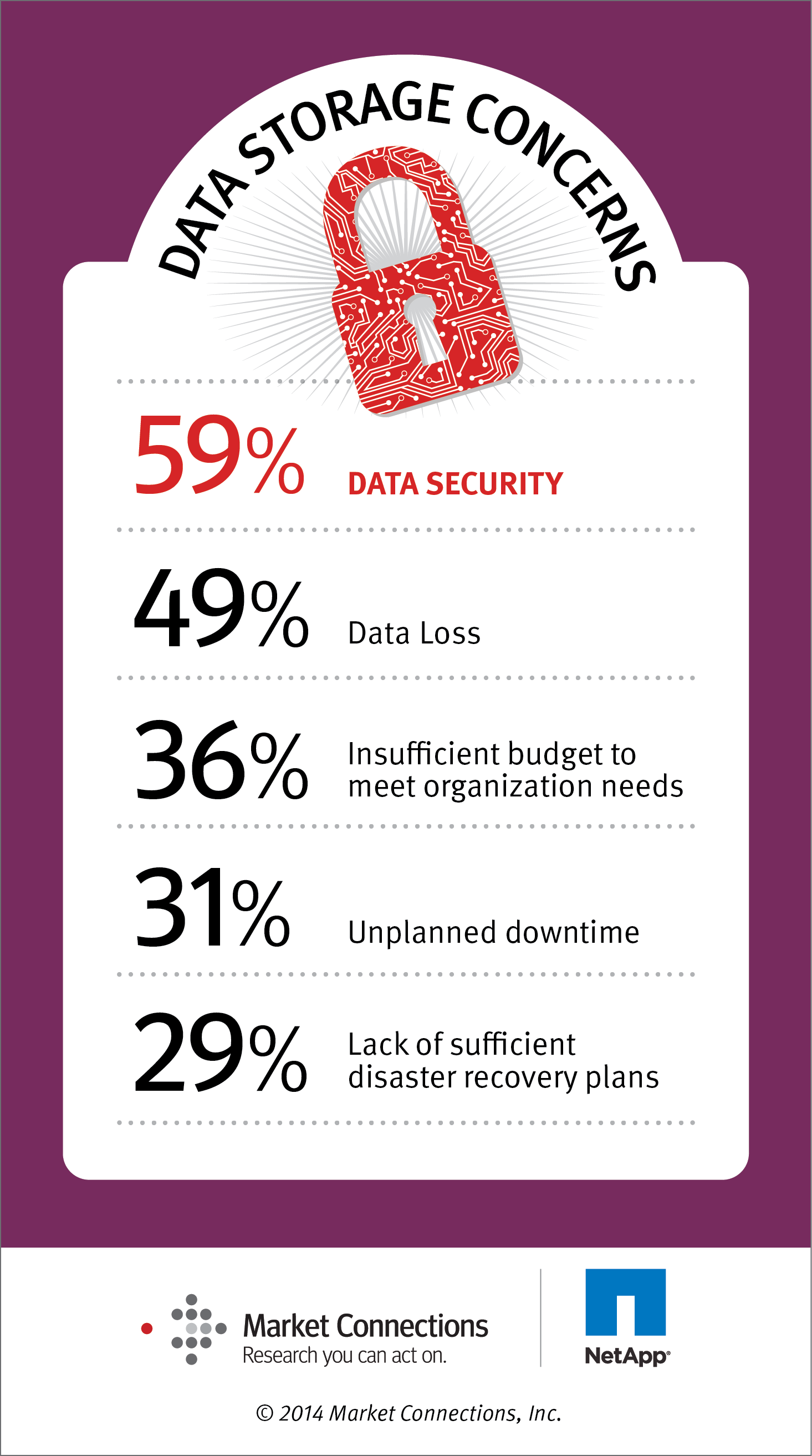 Using Software to Increase IT Agility
Information technology systems have made the workforce more productive, but they can also bring an organization's operations to a halt—impacting revenue, productivity and critical services.
Software Defined Storage (SDS) removes the need for scheduled downtime and significantly minimizes the impact of unplanned downtime.
NetApp commissioned a Market Connections research study to better understand the effects of system downtime on government agencies and systems integrators. The study revealed the top-of-mind data storage concerns among both government agencies and systems integrators, and to what extent SDS can meet the needs of the federal market.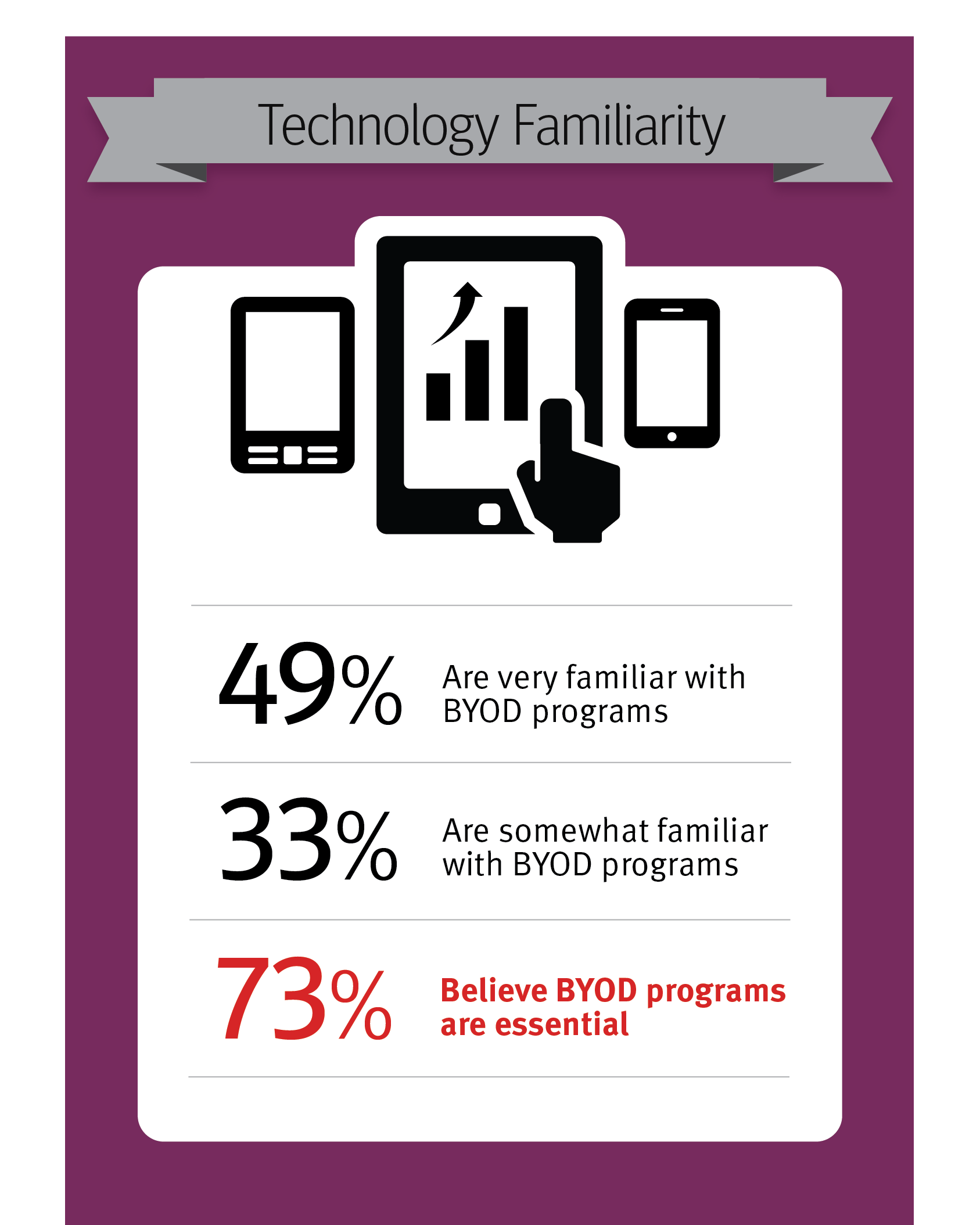 Adopting BYOD and VDI Programs
A new Market Connections study commissioned by NetApp shows that schools are realizing benefits as a result of Virtual Desktop Infrastructure (VDI) that supports BYOD, or students bringing their own devices such as laptops, smartphones and tablets into the classroom.
Market Connections on behalf of NetApp conducted a study of schools and districts across the country to understand to what extent schools are implementing BYOD and VDI programs, the outcomes they are seeing, and how other technology considerations fit into the overall challenges and solutions involved.
More than half of respondents including schools and districts (57%) have realized savings, reduced costs and enhanced learning, which are believed to be the greatest benefits of BYOD. At both the district and school level, BYOD is on decision- makers' minds; 73% believe BYOD implementation is essential to success.
With regard to VDI, research shows that for those implementing a VDI solution, nearly all (96%) report some level of technology budget savings and more than half of respondents have seen improved performance as a result of implementing virtual desktops. Interestingly with VDI, cost was cited as the top challenge for adoption despite nearly every single respondent indicating budget savings.
"In a K-12 environment where educators and administrators wear multiple hats, VDI offers an opportunity for schools to increase efficiency, decrease costs, and use fewer resources by making rapid changes across thousands of desktops. The benefits of VDI allow schools to focus on their core mission: education and learning anytime, any place," said Regina Kunkle, Vice President, State, Local, and Education, NetApp U.S. Public Sector.
ABOUT THE STUDY
The NetApp 2013 K-12 Education VDI & BYOD Online Survey explores the challenges, barriers, and concerns relative to VDI and BYOD for IT decision makers and influencers in the K-12 education marketplace. Schools represented 61% of respondents, school districts 36%, and those with a joint role 3%. Of the school districts represented, two out of three report an enrollment of 3,001-5,000 students. Most respondents describe their primary role as administrator, IT/MIS/IRM or teacher/instructor. Two out of three respondents anticipate their school/district will invest between$20K and $1M in technology over the next 12 to 18 months. For a full report and analysis of the study, download the white paper.
ABOUT NETAPP
NetApp's efficient, cost-effective data storage and management solutions meet education's IT infrastructure needs. NetApp's unified storage solutions, with superior storage efficiency, can help educational institutions manage data growth, comply with mandates, and meet Society for Laboratory Automation and Screening standards—all while lowering total cost of ownership. NetApp's dedication to principles of simplicity, innovation, and customer success has made them one of the fastest-growing storage and data management providers today. For more information and case studies about NetApp's BYOD and VDI solutions for schools, visit www.netapp.com/edu.