Latest Research & Infographics
Latest Research & Infographics
In 2017, Market Connections conducted a federal events study to gain a better understanding of how and why federal IT decision-makers are attending live events. For years, the Federal Media & Marketing Study has tracked the rise and fall of attendance levels at live events and webinars without explanation. This prompted Market Connections to develop a deeper study specifically focused on live event preferences. The objective was to gain a better understanding about why and how federal IT professionals made their decision on whether or not to attend events. Factors included in the study were event format, size, location, length and content.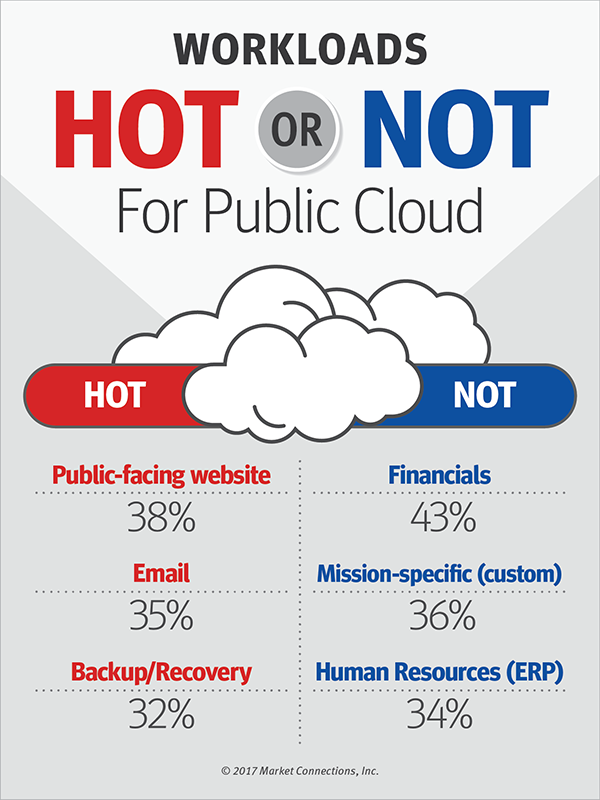 Emerging Trends in the U.S. Federal Government
Almost seven years ago, the White House issued its 25-point Implementation Plan to reform federal IT that mandated federal agencies "evaluate safe, secure, cloud computing options before making any new IT investments." The U.S. federal government seems poised to enter a new era of cloud computing after the last seven years of trial and error yielded important lessons learned and repeatable best practices. What about cloud is working or not working? Are federal agencies fully realizing the promised cost savings? How pervasive is cloud adoption? What workloads are agencies putting into the cloud? Nutanix commissioned Market Connections to survey a representative audience of federal IT managers and leaders to find the answers to these questions.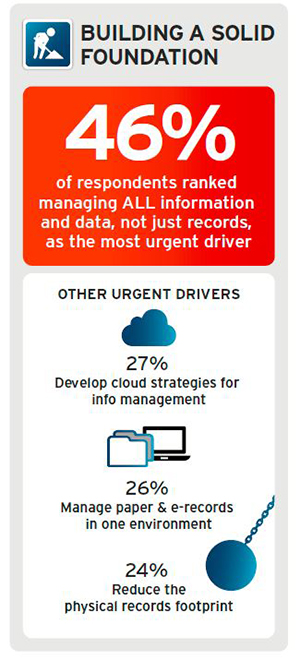 Is the Government Constructing a Solid Foundation?
As agency priorities change, so does the field of Federal Information Management — today it goes beyond records management to encompass data analytics, digital storage and archiving, cloud strategies and managing the risks associated with all of these things.
Based on a 2015 study Iron Mountain sponsored with the Association for Information and Image Management (AIIM) that surveyed industry professionals in the commercial sector about the evolution of information management, Iron Mountain commissioned Market Connections, Inc. to answer these questions for the federal government. The study looked at agency priorities regarding records management, the expectations organizations have of their information professionals over the next three to five years and how respondents see themselves in relation to these growing expectations.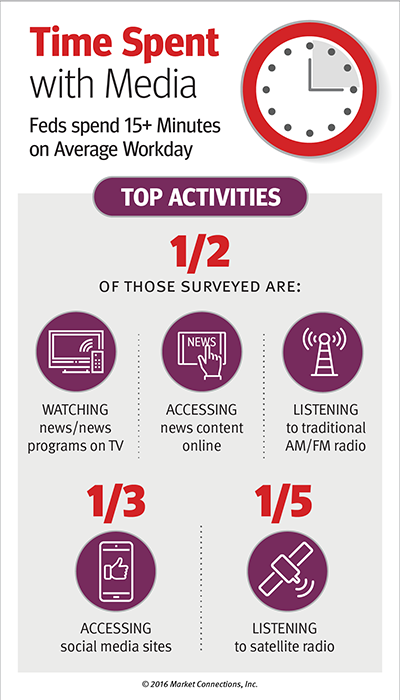 Finally, federal marketers have a reliable and affordable data source for honing and perfecting strategic marketing campaigns. Reaching the right senior decision-makers at civilian and defense agencies continues to be a key challenge for federal marketers. Improve reach to federal executives with the unique ability of the popular Federal Media and Marketing Study to slice and dice each demographic by multiple job functions or purchasing areas and then map each to specific media habits.
The 8th annual study combines actual media usage of mid- to senior-level federal decision-makers with their demographics, job function and purchasing habits. Survey responses from more than 3,000 decision-makers highlight their media usage spanning print, broadcast, social, mobile and online.
WHAT TO EXPECT
Job Function and Purchase Responsibility – More than 30 different job functions and areas of purchase, by product and service
Media Usage – 50+ publications, 100+ websites and mobile sites; 15+ social sites; differences inside the Beltway vs. outside
Barriers to Media – What are the barriers employees are facing when accessing content on government equipment?
Mobile – What are the types of mobile apps used by government employees?
Social Media sites -To what extent are social media sites being used and what are the types of content being shared?
Trusted Content – To what extent do decision makers trust news and information from different media sources?
Time Spent Accessing Content – How much time do government employees spend accessing content online, watching TV, listening to the radio and reading e-newsletters?
NEW IN 2016
Social Media – Are federal employees following companies online and what kind of content are they looking for?
Mobile Apps – What types of mobile apps are federal employees using?
Barriers to Access – What are the top barriers federal employees face when trying to access media on government equipment?
PURCHASE a subscription!
A dynamic web-based reporting tool allows you to cross-tabulate survey results to create your own customized data views, such as job title and product purchases; or job title and web site visits or publication readership.
NOTE: You are purchasing a subscription to a dynamic online data set, not a PDF report. You will receive a user guide in the form of a PDF, and a representative from Market Connections will contact you within 48 hours with your username and password to access the online tool.
Through March 31, we are offering a pro-rated subscription rate of $3,660. This is a savings of $635!
How can this study help with your strategic marketing?
Know exactly who to target and how to reach them
Understand how federal government decision makers acquire products and services
Improve marketing by aligning the survey findings with your specific information needs
Why is this study so unique?
A dynamic web-based reporting tool allows you to cross-tabulate survey results to create your own customized data views, such as job title and product purchases; or job title and web site visits or publication readership
The study combines demographic, job function, and purchasing data with actual media usage
The survey covers over 25 product and services areas, from weapons systems and IT to human resources and travel
For More Information:
Email or call Mari Canizales Coache at 703-378-2025.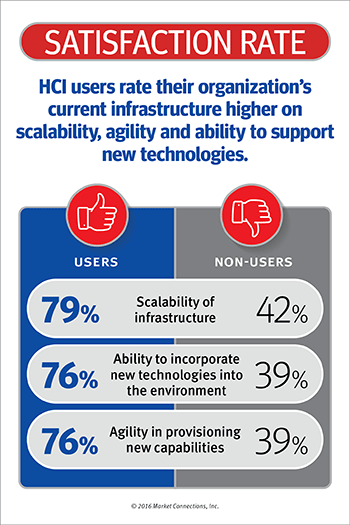 An Effective and Efficient Path to Federal IT Modernization
The cost of maintaining and refreshing legacy hardware-centric infrastructure is responsible for soaking up a majority of IT budgets. Federal agencies can often do little more than maintain the status quo on Administration priorities such as cybersecurity, data center consolidation and cloud computing. While IT managers are fully aware that legacy systems are expensive, brittle, inefficient, time consuming to maintain and an obstacle to successfully addressing Administration priorities, many are unsure or unaware of the options. A solution to these challenges may be transitioning from legacy architectures to Hyperconverged Infrastructure (HCI).
To help IT managers grappling with the challenges of modernizing their network and wondering if HCI makes sense for their agency, Nutanix commissioned Market Connections to determine the degree to which federal IT managers are using HCI and the impact using (or not using) it has on the pressing needs and challenges agencies face.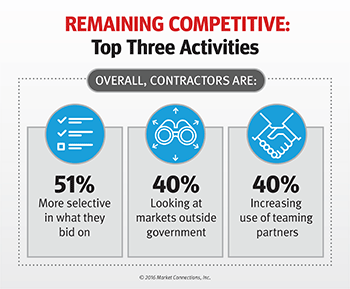 This national study of federal government contractors focuses on top challenges and best practices of contractors with higher win rates, including the most effective marketing and business development activities, strategies to remain competitive and expected changes in budgets, staffing and new business strategies. Market Connections and Salesforce partnered to design the online survey of 200 federal government contractors, fielded in May 2016.
OBJECTIVES:
Identify best practices of winning government contractors
Identify challenges of marketing and business development professionals
Determine actions to remain competitive in the current federal government market
Measure effectiveness of marketing materials, activities and tools
Quantify changes in personnel, budgets, tools, teaming and communications among government contractors
Fill out the form below to download the overview.
In 2013, Market Connections conducted a Federal Mobility PulsePoll™ to gauge how critical mobile devices were to federal employees and how it affected their productivity. To follow up on the original study, in 2016 Market Connections polled 200 federal decision-makers who use mobile devices for work-related tasks. The objectives in repeating the PulsePoll™ were to view trends in mobile use for work-related tasks; follow up on how mobile devices affect productivity; and to delve deeper into the type of work-related content and media federal decision-makers are viewing on their devices outside of traditional business hours.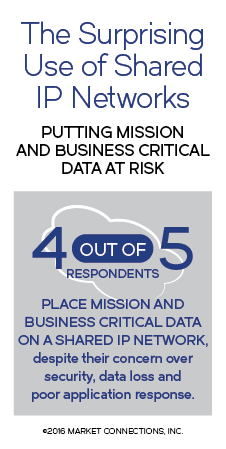 Trends, Risks and Benefits
The growth of global IT data center traffic is increasing pressure on the network to deliver data reliably and efficiently. How organizations transport, store, manage and protect their data is more critical than ever. In the past, organizations have used SAN storage for mission-critical data and IP storage for noncritical workloads. However, because IP storage solutions are perceived as less expensive and easy to implement and manage, many commercial companies are now using IP storage for all types of data.
Brocade commissioned Market Connections to see if the federal market mirrors this trend and to uncover the concerns and pain points of managing storage and storage networks.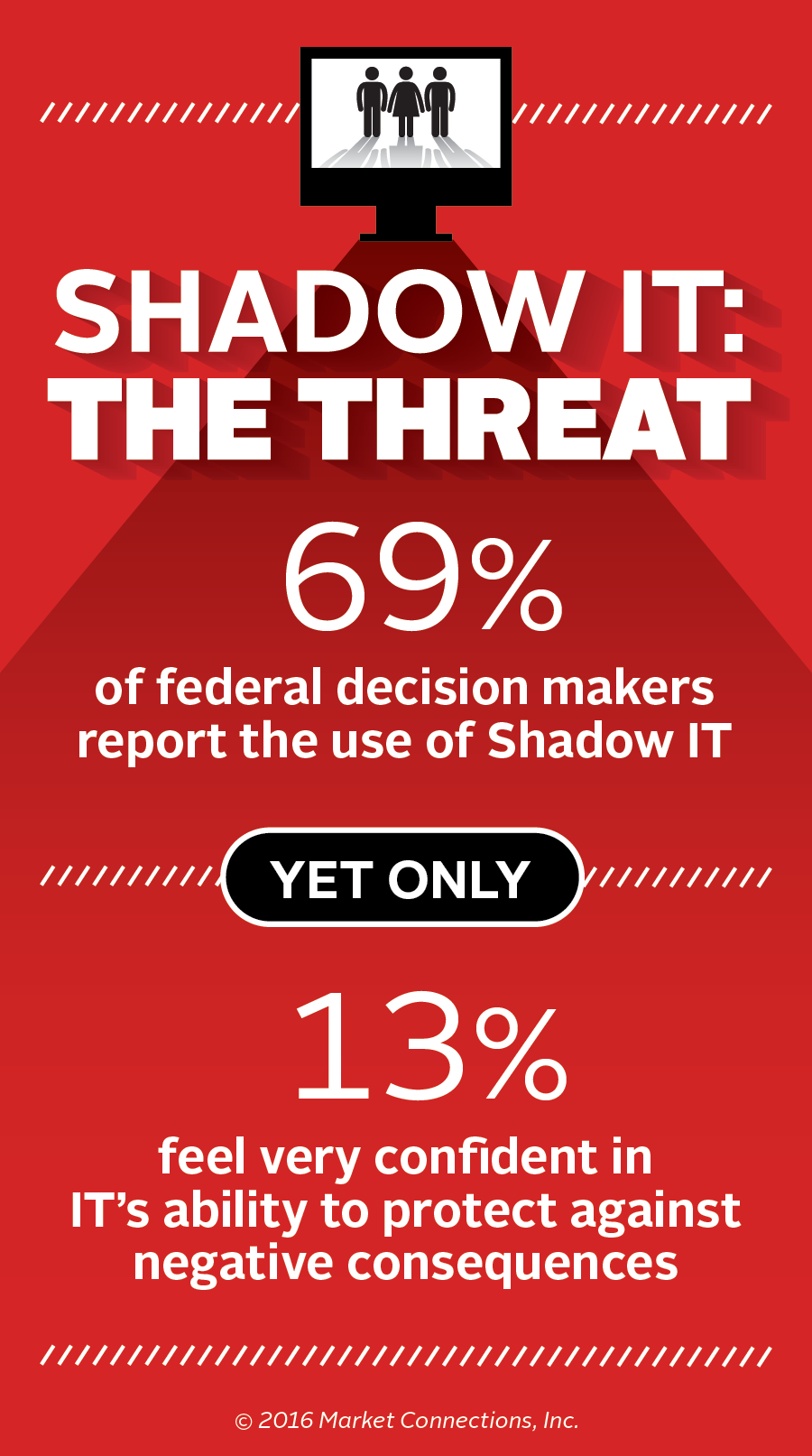 Shadow IT, Mobile, Shared Services
Take Control of your Agency's IT
To find more efficient ways to deliver IT services, many federal program offices are looking beyond what their internal IT department provides through Shadow IT and mobile technology. At the same time, IT departments are streamlining resources by using IT shared services. While each offers benefits, such as faster development times, easier access, and increased efficiency, adopting these technology trends presents challenges to agency IT departments.
IT professionals feel they have less control over how technology is being used due to Shadow IT and mobile technology use. It make them less confident in the security of the agency's data and ability of their network to run efficiently. SolarWinds commissioned Market Connections to learn to what extent these technologies are being used at federal agencies and the resulting challenges faced by their IT departments.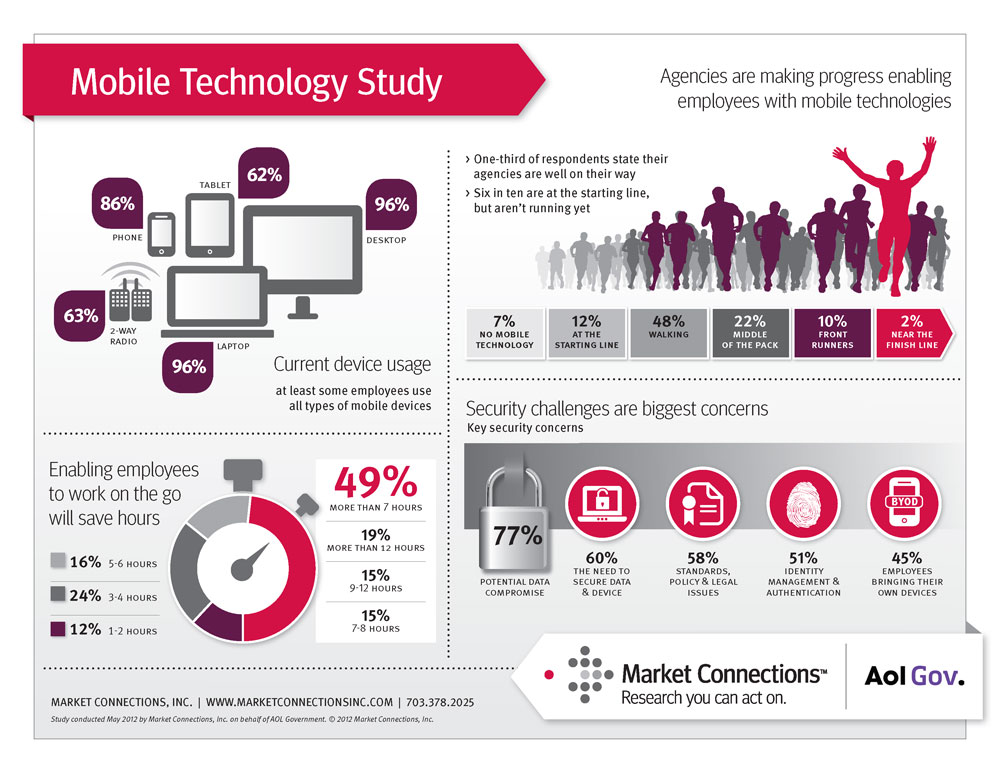 Federal agencies are traditionally slower to adopt technology than their commercial or consumer counterparts. How far along are agencies with adopting and supporting mobile technologies, and what barriers remain?
AOL commissioned Market Connections to study the state of mobility in the federal government and how agencies can overcome barriers to mobility to better engage citizens.