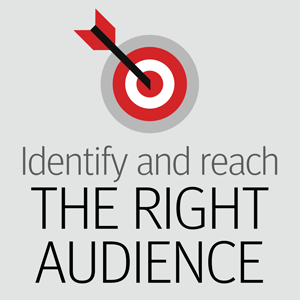 CHALLENGE: One key to growth is identifying, and then getting your message in front of the people who influence the buying process. If the right message doesn't reach them and resonate, then it doesn't matter how good your product or service is.
SOLUTION: Primary market research can help identify exactly who influences purchase decisions for your product and services, and then uncover the best ways to reach those decision-makers and influencers. When you know where your customers are looking for information and answers, you can better focus marketing efforts and messages to the right people at the right time. Should you develop a webinar or a white paper? Attend a trade show or run an ad? These are the questions we help you answer.
KEY SERVICE:
Federal Media and Marketing Study: This annual study identifies where government decision-makers go for the information they consider to be important and valuable. The data represent survey results from more than 3,000 defense and civilian agency professionals with more than 25 different job functions. The survey tracks usage of 50+ publications, 70+ websites and 15+ social sites.

Our dynamic web-based reporting tool allows you to cross-tabulate survey results on the fly to create your own customized data views—and that helps you target your marketing efforts.

Market Perception Research: Assessing the market perception of your products and services is a great way to quantify the penetration, impact and effectiveness of a campaign. It can also help you assess the strengths and weaknesses of your image relative to the competition.

This custom, primary research reveals proprietary information your competitors may not have, giving you a competitive advantage. Focus groups are an integral part of the process, and help probe deeper to better understand needs, requirements, expectations and how your prospects seek information.