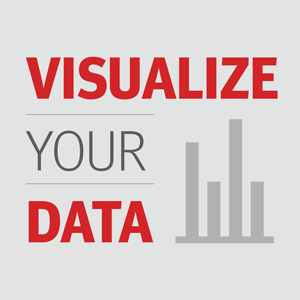 CHALLENGE: Data is powerful, and even more so when delivered in an easily digestible form. How do you leverage compelling data that illustrates the value of your products and services?
SOLUTION: We are experts at using key data points to illustrate your story with eye-catching, compelling graphics. Clients use those infographics as standalone content or alongside thought leadership materials like white papers, webinars, web content, media outreach and social media. Infographics are among the most shared content we create for our customers.
KEY SERVICES:
Infographics: Infographics are snapshots of important data put into a digestible, visual format. Some are simple—a quick pie chart with a valuable fact while others are more complex – showing the relationship between multiple data sets. All can have a lasting impact on your audience and can be highly effective in multiple marketing channels.
Thought Leadership: Thought leadership research gives you insights into how your customers are addressing or adapting to current trends. Whether you use the research results in a white paper, infographic or webinar, thought leadership research and content establishes your team as experts on the topic.
Customer and Patient Journey Mapping: Journey mapping provides a visual or graphic interpretation of the overall story from an individual's perspective of their relationship with an organization, service, product or brand, over time and across channels. It identifies motivators, inhibitors, emotions and pain points that influence how the individual may relate and make decisions. It is a way for an organization to recognize the leverage points where the customer has unmet needs and offer products and/or services to help meet those needs.