marketing to the federal government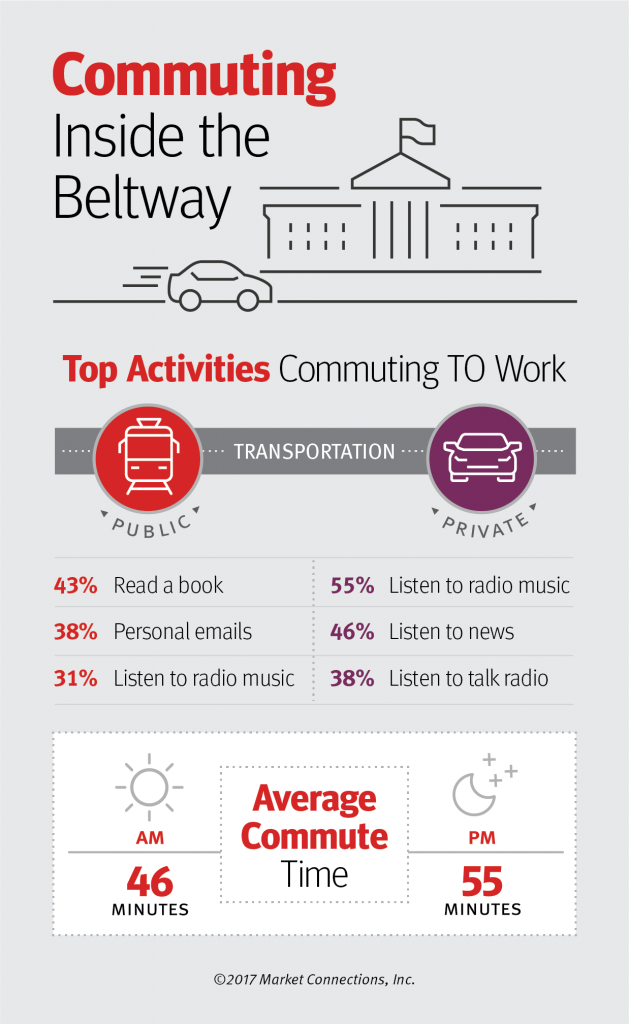 Last week, Market Connections revealed results from the 9th annual Federal Media and Marketing Study (FMMS) followed by a moderated panel of expert federal marketers. During this discussion, panelists noted key data points from this year's study results they felt were particularly interesting as they plan their 2018 marketing strategies:
In the DC market, federal decision-makers spend an average of 46-55 minutes commuting to and from work. This is a perfect opportunity to engage with your audience when they are most captive. Those who take private transportation listen to the radio: music (55%), news (46%) or talk radio (38%). Those who take public transportation read books (43%), respond to personal email (38%) or listen to radio music (31%).
Develop white papers, case studies, and webinar as part of your collateral for this audience. The level of trust for these assets created by third parties has increased from 2016 to 2017. It is important to educate your audience and help them find solutions to the problems they face.
The phenomena of "fake news" impacts news credibility  with 66% noting some level of impact. This could explain why feds are accessing more sources of media and spending more time with media throughout the workday, with 61% accessing online news and 57% watching the news, up from 54% and 51% respectively.
With these trends, and others, in mind, the expert panel of federal marketers provided their insights into the key takeaways from the data.
Grant McLaughlin, Chief Marketing & Communications Officer, Booz Allen Hamilton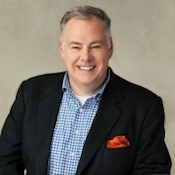 This research, and conducting research is key. The insights are invaluable. Plan for it far enough in advance so that you the flexibility to act on the insights.
The data around commute time and habits was particularly interesting, and it seems federal marketers should be able to capitalize on it. Whether it's attracting talent to your organization or establishing authority as a thought leader with key prospects. Would sponsored content, radio or podcasts be a good strategy? Whatever the answer, make sure you are clear on what they are going to learn and the benefit to them is clear.
Melissa L. Koskovich, Senior Vice President for Communications & Marketing, Leidos Inc.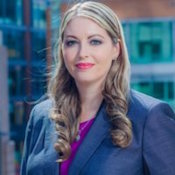 The media mix is fascinating, particularly with the "fake news" element thrown in. With more people accessing more media sources, it is an opportunity for federal marketers. Everyone should look at the media mix from the study and compare it to their plans, and make adjustments now. Once that is done, continue the journey of differentiation. Having a strong message and articulating it are imperative for success.
Lisa De Luca, Senior Manager, Public Sector Marketing, Veritas Technologies LLC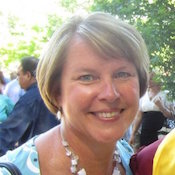 Differentiation and capturing the audience's attention are more important than ever as decision-makers have more and more media sources to choose from. Look at how to position your company to be considered a thought leader. Ask yourself "How do I make myself relevant in this market?"
Also, foster partnerships. That's an opportunity federal marketers can leverage to make a larger impact.
Lisa Dezutti, President & CEO, Market Connections, Inc.

Make sure you understand your customer. When budgets are tight, there is a tendency to "peanut butter" the message—spreading one message out over the whole market. Doing that simply does not work in this market. Take a deeper look at your plan and make sure have tightened the message to fit the audience of a particular media property.
Francis Rose, Panel Moderator and Host, Government Matters & Government Matters Defense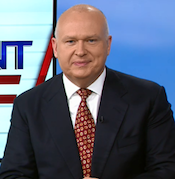 When approaching properties such as Government Matters, be clear about what problem you are trying to solve. Are you educating them or creating a bit controversy? What do you bring to the conversation? What will your prospect learn? That is how you get invited to shows, and how you reach the audience.
Download the Overview:
Download the report to see how the study results may impact your 2018 media mix and strategy.
Purchase the online tool:
Get in-depth insights with the FMMS data tool. This is a dynamic web-based reporting tool that allows you to cross-tabulate survey results to create your own customized data views, such as job title and product purchases or job title and website visits or publication readership.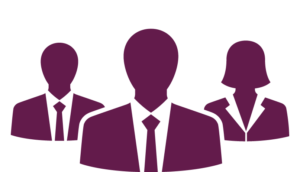 There are two certainties in today's government contracting arena:
Uncertainty
How contractors reach decision makers has fundamentally changed
To address those two certainties, contractors need to truly differentiate themselves. Agencies don't want general promises of innovation; they want to know specifically how you will help them and they want to see how you've done it before. Marketing and content strategies that demonstrate a deep understanding of the unique challenges clients face and expertise in addressing it build a trusted advisor relationship, and have an impact.
That means the value of targeted and research-driven marketing communications has never been more vital for government contractors. From ensuring your messages reach the right government decision makers to testing brand messages, winning contractors invest in marketing strategies that provide the most return-on-investment (ROI).
Three Ways Research Gives Impact with the Marketing Strategy
Research shows where to reach buyers
Contractors need to know where they can target and influence potential buyers. Market research provides insight into the marketing channels that will have the greatest impact in reaching prospects — whether through the press, on their own web properties, innovative marketing materials, paid search, or even in sponsored media or events.
Research helps develop messages that land with the right audience
Research is vital for shaping and testing messages to ensure they resonate with the intended audience, and for competitive analysis with real market feedback of your offerings as compared to your competitors. While research requires an upfront investment, the ROI is much greater as it guides how dollars are spent and provides a method for measuring efforts and strategies over time.
Research helps identify market influencers
Reporters used to be the primary market influencers, but social media has changed the landscape. Today you have a host of thought leaders across the government, industry, and academia who have enormous followings on blogs and platforms like Twitter. The world of influencers has expanded tremendously, and strategies have to adapt to engage and build relationships with these individuals. The key is to determine who is leading the critical discussions, the best marketing channels for reaching them, and delivering content that is useful, timely, and interesting. Research provides those answers.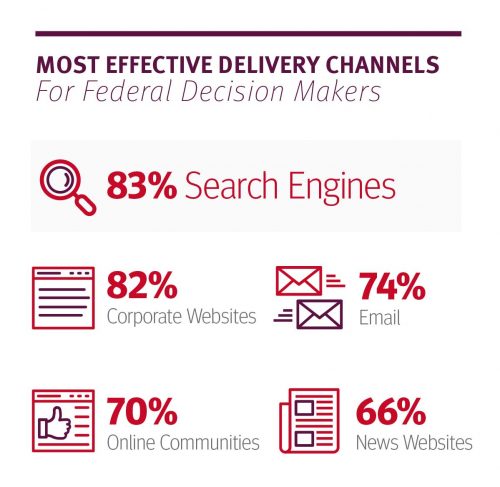 Not if you're selling to the federal government.
The 2017 Federal Content Market Review asked federal decision makers what content delivery channels are most effective. Almost three quarters said email (just behind corporate websites and search engines).
When we talk to our customers about their marketing strategies, they're often reluctant to do an email campaign because they don't want to annoy their list. The data shows, and experts agree, if the campaign provides information that will help your customers, then it won't annoy them.
How do you do that? We found this great A to Z guide to email marketing from SendGrid. On the subject of frequency, the guide says:
"If you're watching your engagement metrics, then you should be able to derive how often your recipients would like to be contacted. An even better way to figure out how often your recipients want to be emailed is by giving them an opportunity to tell you in a preference center! A preference center is a powerful tool that helps maintain the right expectations between the sender and the recipient."
All 26 tips provide wonderful guidance on how to effectively use email marketing. And if you need some inspiration, Hubspot compiled some great examples of email marketing campaigns. View them here.
This Thursday, Market Connections and Merritt Group will release the results of the 2017 Federal Content Marketing Study. We thought we'd give you a sneak peek and discuss a few of the findings with Merritt Group Executive Vice President and Partner, Jayson Schkloven, and Vice President Government, Matt Donovan.
MC: The data shows a need to develop different types of content for different stages of the buying process. Where should contractors faced with tight budgets start?
Jayson: We often advise our clients to get as far left of the RFP as possible. Contractors need to be able to win the business before the RFP is even released. We advise clients to build thought leadership content up front as requirements are still being investigated and defined; content that positions them as experts on key topics and trends in the eyes of the federal buyer before the RFI or RFP is even released. That positions the contractor as a go-to authority when the RFI or RFP is being shaped, well before it hits the street.
Matt: I completely agree. Especially from an awareness and market education perspective – you must get as far left of the RFP as you possibly can to avoid being left out.
This process is so different from the commercial sector where the stages of the buyer's journey progress to that final transaction. In the federal market, if you're not included in the RFP, you've missed your chance to compete before those stages unfold.
Jayson: This initial type of content is about thought leadership, be it white papers or eBooks or position pieces. But the study data shows as buyers get further along in the buying cycle, they have different content needs; at this point they want to see case studies, demos or a use case. This is a challenge when contractors can't name their federal clients.
MC: What is your advice?
Jayson: Use cases and case studies are always hard for marketers to secure in the federal space. If you have a client champion that is willing to be featured in a case study, that is always going to be money well-spent and should be a priority. Once the case study is published, you can always use that to inform other content assets and thought leadership themes for the earlier stages in the buying process.
Matt: Agreed. In terms of that first touch, aim to be educational or tell them something they don't already know about a critical pain point or challenge. Industry research has proven to be fantastic way to build awareness and start a dialogue that can lead into the following phases of the buying cycle.
MC: As federal decision makers are looking for that information, we know from various studies they face technical barriers to accessing some types of content, from websites that are blocked on work devices to bandwidth. We also know more and more, they are using their personal mobile devices to access content.
With that in mind, the study shows that almost one-third of contractors don't take those existing barriers into account when developing content. What are your thoughts on that?
Matt: I think it's essential to have a full understanding of any limits or barriers to communications federal agencies face. This market is unique in terms of email restrictions, or restricted social platforms and websites – especially within DoD and Intel. Will emails get through? Are social media sites blocked or prohibited during work hours?
But the thing to remember is many federal decision-makers are bringing their own devices to work and consuming content outside of work.
Jayson: The data also showed federal buyers are consuming content on the commute. When I see that, it begs the question: what are vendors and contractors who are trying to reach the federal audience doing to take advantage of this in new and innovative ways? Are they building websites and assets with a mobile-first approach?
Mobile has become a huge platform for content consumption and it continues to grow. Ensuring your website is responsive and mobile-friendly is table stakes at this point. But thinking a little bit more creatively about types of mobile content, like a podcast series or digital pocket guide, is something we are doing a lot more of with our clients. Or developing programmatic ad campaigns targeting mobile audiences or paid social campaigns on mobile platforms like Facebook Messenger; there are so many options.
Matt: Absolutely. Even on the social media piece, I think what the data is saying, and what our clients have noticed, is we're all human beings; we're on Facebook and Twitter after work. People don't stop consuming information outside of the office. So even the tactics and channels that are prohibited at work may still reach the right decision maker and shouldn't be completely left out of the marketing mix.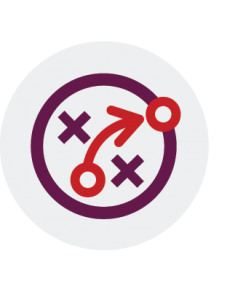 MC: Part of that marketing mix includes getting found, right? Interestingly, the data shows search engines are the number one channel federal decision makers use to find content. Yet, 40% of contractors are not using search engine marketing (SEM). Do you think search engine optimization (SEO) alone is enough to capture those searches?
Jayson: Regardless of whether you're investing in SEM, you need to make sure you are practicing good organic SEO. First, make sure you have relevant, pertinent content about your organization and your areas of expertise throughout your site and you are investing in updating it regularly.
I think too many organizations view their website as something they refresh every six months to a year or longer. That type of set-it-and-forget-it approach will not get you ranked organically. With our clients, we're seeing greater success when they update the content on their site regularly. We sometimes develop a quarterly web strategy or monthly editorial calendar for their websites. In both cases, we build good content that is rich with targeted organic search terms that are also truly relevant.
It's not about trying to game the search engines. The search algorithms have gotten too smart and those tactics can hurt more than they help your ranking. The key is to have a site that's mobile friendly, follows good structure, is easy for search engines to index with content, and is updated regularly.
Matt: There is absolutely a place for SEM – it can be cost effective and search engines are where most of us start when we're collecting information on a major purchase. But whether it's organic with SEO or whether you're using a paid strategy, it goes back to valuable content. If there isn't any stickiness or engagement, and it's not driving a follow-up action, the click didn't mean much.
Want more? Act now: Registration ends April 25
When: Thursday, April 27, 8:30-11:30 AM (EDT)
Where: Crowne Plaza Tysons Corner
1960 Chain Bridge Rd., McLean, VA 22102
We often say the gut is a good starting point for developing messaging around your brand or new products and services. After all, you hear what your clients say every day; however, we advocate verifying those assumptions with data. Ad, message testing, and new product research can help you craft a message that resonates with your target buyer and increases the ROI on your investments.
For a real world application of ad, message testing, and new product research, we spoke with Kathy Sebuck, Citrix Public Sector senior regional marketing manager. In late January, Citrix Public Sector launched a government-focused microsite at www.citrixgbc.com to provide external audiences with real-time government IT solution information online. Several months before the launch, the company conducted focus groups to test the messaging and approach.
MC: Why did you feel market research, and focus groups in particular, were an important part of the process?
Kathy: Market research is very important to ensure we reach our target audiences with the right content and messages, so we try to build in this type of check point where we can for larger projects. By conducting focus groups to discuss the microsite objectives with the Federal, State, and Local government workforce, we were able to capture feedback on our approach, content, organization, and delivery.
MC: Did you learn anything unexpected, and if so, did you make any changes based on that information?
Kathy: Yes. We learned our messaging was still a bit too technical therefore, it did not quickly inform the audience know how Citrix could address their pain points. Before the launch, we were able to simplify our messaging, content, and level of detail included on the site. The result is a site that resonates with our audience.
MC: Why did you choose to work with a third-party research firm?
Kathy: We felt market feedback was important to the overall success of this project and we wanted a turnkey option that would help us get unbiased results quickly. In the end, we completed the process in probably half the time it would have taken us to do it internally.
MC: What was the process like for you?
Kathy: The amount of time to prepare for the focus groups was less than we expected because we knew exactly the kind of data we were looking for. The research team had a great process, including interviews, content drafts, and the option to attend the focus group to hear the feedback first-hand. We really appreciated the streamlined process, which helped keep the project manageable given our current workload.
The Citrix focus groups are just one example of how research can help your messaging and product launch. We want to thank Kathy for sharing her experience. To learn more about how the nuances of this type of research, read our QA with Research Director Dave Glantz.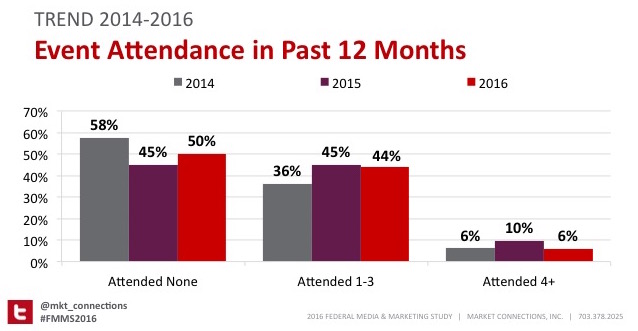 One of the results of the 2016 Federal Media and Marketing Study (FMMS) is that event attendance is slightly lower than it was last year. Considering that sponsoring and/or exhibiting at trade shows is typically a key marketing tactic for government contractors, what are industry leaders doing to address that trend?
At our FMMS results briefing, we asked the panel of marketing experts to weigh in.
Ginger Kessler, Brocade – Director of Federal Marketing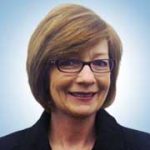 Kessler has definitely seen a decline in attendance at trade shows. "It feels there aren't many government people actually coming into the exhibit hall, or even attending the sessions," Kessler said. "However, there are still a lot of people that our sales team wants to meet. I think it's a matter of putting a really targeted strategy together."
Brocade typically attends 25-plus trade shows per year. The company is eliminating four or five in the coming year because those shows are not yielding returns. Brocade finds others still important to attend but is scaling back its presence via smaller booths.
Brocade also conducts the Federal Forum every year. Kessler said the event had about 100 fewer attendees this year than the year before. Rather than try to get the numbers back up, the strategy for 2017 is to go smaller and more targeted. "Our strategy is to be focused and not worry about getting everybody," Kessler said.
How does Brocade measure whether a show is working? Kessler said they look at whether the sales reps were able to meet with the customers they're targeting for large deals and whether they were able to move business along.
"I think the associations have to start listening to the vendors and what we need," Kessler said. "We need assurance that the attendees are not only coming to the show, but to the exhibit hall as well. Otherwise, we won't be able to sponsor.
Joe Pendry, Leidos – VP Communications and Marketing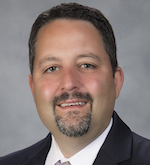 Pendry agreed that smaller and focused can yield better results. "I think the nice thing about smaller shows, and trade shows specifically, is that the people who attend want to be there. We've seen the quality of interaction track upwards."
As far as measuring, he said Leidos uses the gut "more than we'd like." Managers evaluate what influence the interactions at the show could have on the pipeline down the road. "There's always a debate back and forth about who decides what that looks lie, but at least it gives us a baseline from which to make decisions."
Patrick Burns, NetApp – Senior Director, Marketing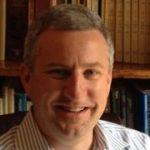 Burns said NetApp has a strong measurement around acquisition at "new buying centers," which include trade shows and events. "We're caught in a quandary with trade shows," he said. "Because we have a large market presence in the federal government, our sales people will tell us we must be at certain trade shows so they can continue to up-sell and cross-sell to the customers. Yet, we know from real data that growing the company is all about getting new customers — people we don't already have a relationship within that agency. Trade shows are a challenge because we have to cut out some of them even though our existing customers are there. It's tough."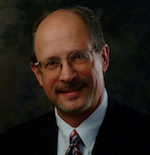 In terms of assessing where your customers and prospects will be, Letzkus said there are several dimensions to consider. One is, How do they make the decision? He said it's similar to what the other panelists say in that they also want to attend events where their audience will be. They're developing marketing plans and strategies and choosing events that will help achieve their goals.
He said that for agencies, an added challenge is getting the senior executive core and the executive leadership of the organization to approve tacitly and, in many cases, to attend.
"Part of what you all are seeing on the commercial side and what I'm seeing in terms of attendance of those kinds leaders is that they don't have the time," he said.
Letzkus said the time crunch for federal employees at the GS 12, 13, 14 and SES levels is unbelievably tight. For example, he had to plan a month in advance to get his associate director to go an event last spring, and even that should have been scheduled two months in advance. The AD had to move some things around to do it. Remember, senior-level people are constantly being pulled into other activities.
"What we're seeing is that the diminished employee base in the Federal Government (it's dropped from 3 million to 2 million) makes a huge difference in terms of the infrastructure to get the work done," he said. You're seeing GS 14s and 15s and SESs doing work that they didn't do four years ago. They were managing, and they went to these events. That was their job. Now that's not true." That's part of the difficulty, he said.
Final Thoughts
The experts agreed that trade shows and events are still an important marketing strategy; you just may need to rethink your approach. The data also shows that webinar attendance is up. This makes sense since participants can attend from their desk. Just something to think about.
Marketing to the federal government is different from marketing to any other industry. Often government marketers must take the nuggets they can from B2B marketing conferences or resources, then figure out how to make them fit with the realities of marketing to the government.
That is, unless they attend the GAIN conference, a two-day event focused entirely on the government marketing community. The GAIN 2016 conference is Sept. 22 and 23 at the National Conference Center in Leesburg, Va., timed to arm government marketers with actionable intelligence as they begin their 2017 strategic marketing planning.
Who should attend? Anyone who works in marketing for a large, medium or small company, OEM or solutions provider. Attendees will leave GAIN 2016 with knowledge and insights to enhance and accelerate 2017 government marketing planning.
This collaborative and informative conference will focus on the hot topics facing all government marketers. Attendance is limited to government marketing professionals only (there are vendor sponsors, but the sessions are just for you). Three key benefits of attending GAIN are:
Government-marketing rookies and pros alike will expand marketing skillsets via the carefully crafted training workshops that speak to marketers at all phases of their career.
The agenda is full of leading-edge thinking on how to better connect with government customers and engage sales teams to achieve the goals of measurable ROI on marketing campaigns.
GMarkU Ambassadors, all of whom are former federal CIOs and IT, will share their experiences of where government decision-makers go to obtain IT knowledge when procuring vendor products, solutions or services.
Attendees will also have ample opportunity to interact and network with peers in government marketing.
Sound good? For more information please contact Lou Anne Brossman at 703-408-4311, email info@gmarku.com or click here to register.
Market Connections is a proud sponsor of GAIN 2016. We look forward to seeing you next week.
One of the key ingredients in winning proposal recompetes is making sure your customers are satisfied with the work you're doing. A customer satisfaction program provides those insights.
Customer satisfaction research often reveals new insights to your customers' goals and needs that can help you better position your company for recompetes. It also will identify areas where your firm is falling short of customer needs. In fact, we have never conducted one of these studies that didn't reveal something senior management had not known.
From your customer's point of view, taking the time to implement a customer satisfaction program sends a powerful signal of your commitment to their wellbeing. At the same time, you are raising their expectations that any issues they may have identified will be addressed. Many of our customers wonder how to use the research results to address those issues. We recommend five steps to take once you have the research results in hand:
Study and understand the results. A good market research firm will not leave its client with a bunch of meaningless numbers but will help interpret the study findings and the implications the results have for the client. Ask questions. Make sure you completely understand what the data is telling you.
Establish priorities. Choose the top issues to address immediately. We recommend starting with no more than four so that you can focus your full attention on them. Once they are resolved, add more. Our customers find that even addressing the top issue leads to happier customers.
Develop process improvement plans. This will spearhead progress. Once you have selected the areas that most need improvement, assign people to own the process. This ensures forward movement.
Execute process improvement plans.
Measure and monitor improvement efforts. Establish quarterly meetings with the management team to report on and review progress.
We cannot stress enough how important it is to make sure you have internal champions within your firm to maintain and promote a process of continuous quality improvement. Taking to heart this culture of improvement can yield impressive benefits in satisfaction and customer loyalty.
A final note: An investment in customer satisfaction research goes above and beyond the dollars that pay for the research. Your management team must be on board with the study because it will become an integral part of process improvements. If management has no intention of acting on any results the research reveals, the program will be a waste of your resources. Need to convince senior managers? Here is one story of the value of a customer satisfaction program.
Learn more about Market Connections' customer satisfaction research.
The 2016 Government Contractor Study showed that 75 percent of contractors find thought leadership materials an effective tool to influence their audience. We agree. However, to realize the benefits of thought leadership content, these pieces need to reach the right audience. How can you know where your audience is?
To answer that question for you, market research looks at buyer behaviors that tell you where your prospects go for education and information, or even where you can reach them to build awareness of your brand. The Market Connections Federal Media and Marketing Study (FMMS) is one such dataset. The study collects data on:
Job Function and Purchase Responsibility (25-plus occupations and areas of purchase, by product and service)
Purchase by Dollar Volume
Media Usage(50-plus publications, 70-plus websites and mobile sites; 15-plus social sites; differences inside the Beltway vs. outside)
Mobile devices (smartphones, tablets, e-readers for access to email, news websites, social media and video)
Broadcast
Social Media sites
When you have this information about your buyers, deciding when, where and how to push out your thought leadership content is easy. If your audience uses LinkedIn to learn about industry trends but doesn't use Twitter, then it makes sense to develop a LinkedIn strategy. If your clients tend to read one publication over others, then that is a publication to target.
For example, we recently used the FMMS study to determine where one of our clients could best research specific customers (based on job description). The client didn't want to reach all government buyers, just those in a specific roll. The client had two goals, one of which was to demonstrate subject matter expertise in a new market — a goal that aligns well with developing thought leadership materials.
Based on the FMMS data, we knew the audience segment the client wanted to reach turns to Government Executive above other publications to learn about industry trends. Therefore, pitching bylined articles (based on industry research and client case studies) was an important piece of its content strategy. The client was able to move forward with confidence that its message would reach the right audience.
Unlike some data sources, the FMMS data runs are available to anyone who purchases the dynamic web-based reporting tool. The tool allows you to cross-tabulate survey results to create your own customized data views, such as job title and product purchases; or job title and web site visits or publication readership. It is by drilling down in the data that you find the best methods of reaching your buyers.
The 2016 FMMS is fielding now, and the results will be available in time to use the tool to help develop a 2017 content marketing plan. Stay tuned for details on the release date.
Federal Employees: Make your voice heard! What publications do you trust? How do you consume media? We want to know. Take the survey today.
Editor's Note: This article first appeared on the "Government Sales Insider" blog on May 25, 2016. Author Allan Rubin is Vice President of Marketing with immixGroup.
Federal IT professionals in the DC area have no excuse for going hungry. Are breakfast muffins, rubber chicken lunches, and mini crab cakes served on toothpicks all staples in your diet? You can find them at a sponsored federal IT event, trade show, or conference pretty much any day of the week. Maybe even a glass of cheap Pinot if you're lucky.
Like most IT companies that do business with the government, immixGroup has a busy calendar of marketing events. That's why we're closely watching a proposed rule that could change our (and your) event marketing plans.
Any organization that has gatherings attended by government employees should be aware of potential changes being considered by the Office of Government Ethics. The proposed rule affects the Standards of Ethical Conduct for Employees of the Executive Branch and specially addresses widely-attended gatherings (WAGs).
Here are three proposed changes to watch:
The rule could require government employees to get written authorization for attending such a gathering. It doesn't matter if the organization extending the invitation has interests that may be affected by the government employee's official duties; that employee must get the green light from their ethics designee.
The new rule could also affect government contractors, even if they're not hosting the event. If a trade association is holding a conference, a contractor can't provide funds to extend invitations to specific government employees. However, a contractor can provide funds to the association to sponsor the attendance of any unspecified government employees, as long as the employees receive written authorization.
The proposed rule also clears up confusion about government employees accepting free attendance at a conference or trade show where they're presenting information on behalf of their agency. It would allow the employee to receive free admission to the event, along with a meal as long as those meals are provided to all presenters. The meal also has to be hosted by the event's sponsor. A contractor can even provide the government employee some small (low value) schwag like a mug, plaque, or other token of thanks for speaking at the event.
If these changes stick, government employees interested in your event may have some extra steps involved getting the green light to attend. That means good planning is in order, so extend invitations early. The proposed rule also means government employees get a little more flexibility when speaking at an event. We'll be watching the proposed rule closely and let you know the verdict. In the meantime, check out [immixGroup's] events calendar.